Home


Your MYM Options

Meet Dr. Dolly

Pro Will Write For You

Published Samples and Memoirs

Sample Topics and Seminars

Why Share Life Stories?

Biz-Org Story Benefits

Value Of Story Sharing

Life Stories Link People

Share WWII Era Stories

Roots, Heritage, Culture

Your Mid-East Heritage

ME to WE, Community

Historic Disaster Stories

Write Your Love Story

Mini Tales, Many Uses

We'll Come To You

Gift Certificates


Berthelot Consulting, Inc.

Unity In Diversity

Other Dr. Dolly Workshops

Delighted Clients
Check out these two very different—yet related and forever timely—short books by Dr. Dolly Haik-Adams Berthelot: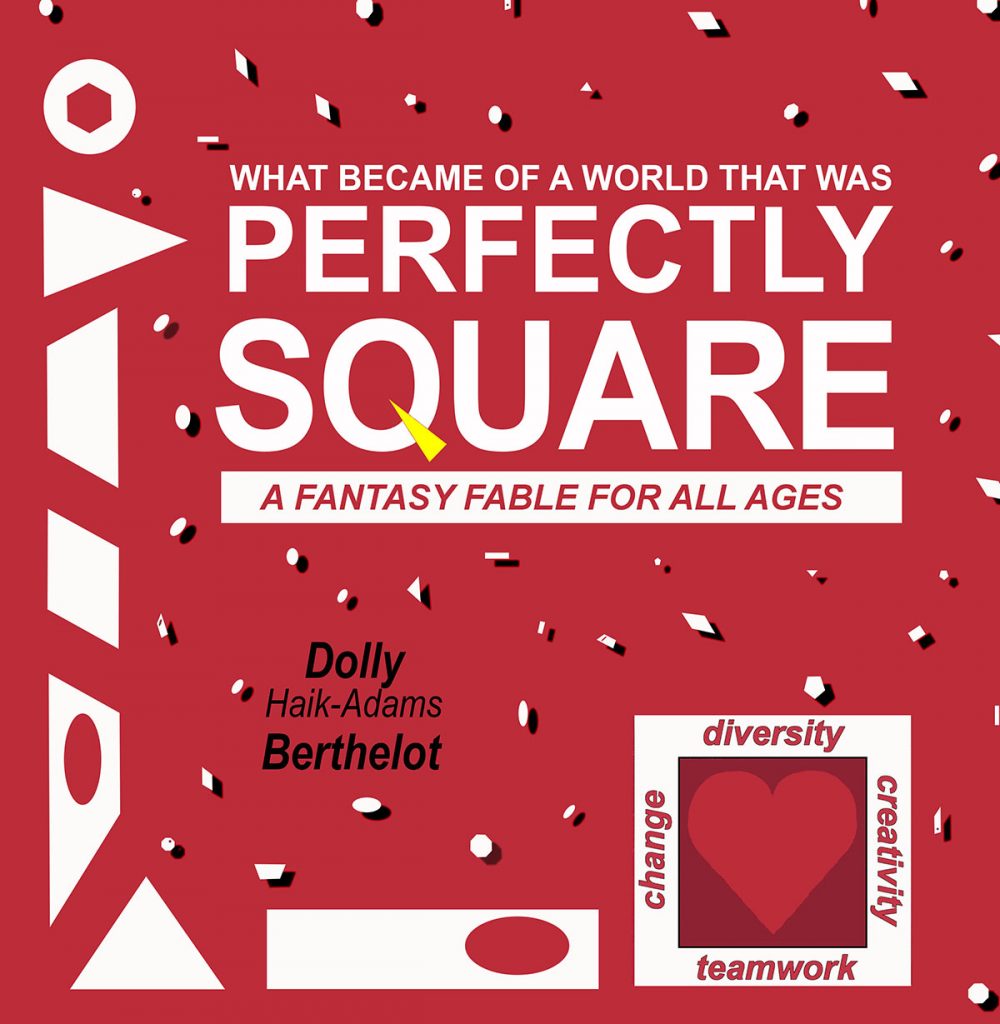 PERFECTLY SQUARE, A Fantasy Fable for All Ages. Quirky, amusing, uplifting color-illustrated story using geometric shapes to explore change, diversity, creativity, and teamwork. Although PERFECTLY SQUARE™ is enjoyed by children and adults simply as a delightful read, questions at the end boost its usefulness for stimulating educational and training purposes and for book clubs. Related innovative SELFSHAPES™/RELATIONSHAPES™ workshops are also available. Classic 1994 book expanded and republished by Energion Expand, 2017.
SCARS to STARS, Evolving Mystical Humanist UU. Mini-memoir of the author's philosophical explorations, told thru her provocative life stories, commentary, and poetry. Catapulted from Deep South Catholic roots thru Existentialsm, Unitarian Universalism, and beyond, she embraces paradox and possibilities. Dr Dolly approaches issues of god, spirit, and humanity in fresh ways, extolling, above all, empathy and interdependence, core values nudging human behavior toward our common good. (Actually this is is also a key message underlying PERFECTLY SQUARE!) Published by Energion Expand, 2021.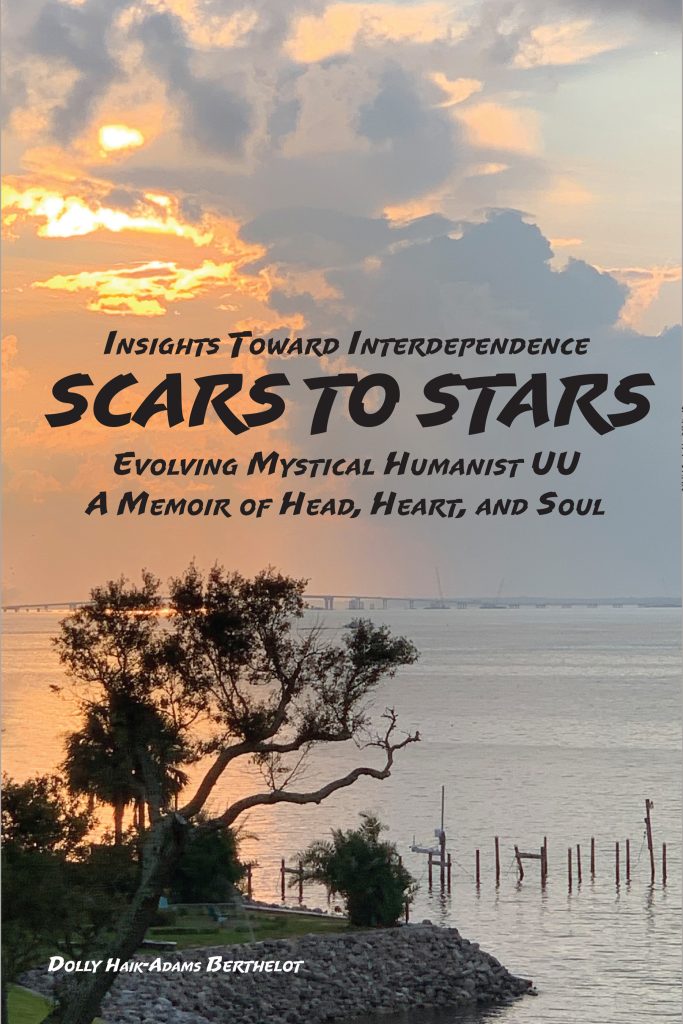 Dr Dolly's
Mine Your Memories™, Gems of Wisdom
Share, Write Your Life Stories, Memoirs, Family, Business, and Organization Histories
Your life stories are valuable. Remember, explore, share, and preserve your family heritage, family history, and your life, organizational, and business experiences. Use all to your advantage–and to benefit others.

Gain insights, build human bridges, foster deep community, pass on learning, celebrate triumphs and milestones, enliven genealogy, honor special people, promote core values, give cherished gifts, leave your unique legacy….
We help individuals, organizations, and businesses recall, examine, share, use, and preserve rich experiences. What do you have that's more precious than your own memories?
Mine Your Memories™—Prospect
Share Your Stories–Interact
Write Your Life–Preserve
Mine Your Memories™ is affiliated with Berthelot Consulting Inc., serving satisfied clients since the mid-1980s. Services are fully guaranteed. Explore Dr. Dolly, Communication Specialist, The Value of Story Sharing, Unity In Diversity (human relations), and Write For You.
Dr. Dolly Berthelot is an internationally published writer, innovative teacher, trainer, facilitator helping individuals and groups become their very best. She has been a Loyola University communication and writing professor, University of Tennessee daily newspaper advisor, daily newspaper writer and editor, small publisher, author. Qualification details Writing samples Email Dr. Dolly
"There's a world of wisdom in our personal stories. Your life is a legacy, a gift that only you can give. Why waste something so precious?" Dolly Berthelot
This site is copyrighted by Dr. Dolly Berthelot 2002. Nothing may be copied in any way without expressed permission.
All services are fully guaranteed to your satisfaction.
Mine Your Memories™ is created by Dr. Dolly Berthelot
professional writer, editor, communication consultant, author.
Email Now: drdollyb@gmail.com. NEXT>>