Home


Your MYM Options

Meet Dr. Dolly

Pro Will Write For You

Published Samples and Memoirs

Sample Topics and Seminars

Why Share Life Stories?

Biz-Org Story Benefits

Value Of Story Sharing

Life Stories Link People

Share WWII Era Stories

Roots, Heritage, Culture

Your Mid-East Heritage

ME to WE, Community

Historic Disaster Stories

Write Your Love Story

Mini Tales, Many Uses

We'll Come To You

Gift Certificates


Berthelot Consulting, Inc.

Unity In Diversity

Other Dr. Dolly Workshops

Delighted Clients
Write Your Love Story
Original Life Writing Workshop By Dr. Dolly Haik-Adams Berthelot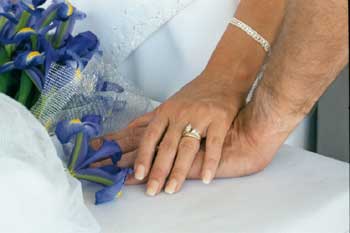 Every adult's life has been touched and shaped by love, a powerful human force. Re-examining love experiences can be illuminating and gratifying. Sharing can benefit both teller and listener/reader. It's a healthy mental/emotional exercise, even without writing. Writing deepens and extends the value, whether you write the story yourself or hire a pro to do it for you. Communication Specialist Dr. Dolly will use top professional skills to interview you in depth and write a vivid story for you, or will evaluate and edit your drafts, or will provide memorable Write Your Love Story workshops, or any combination that best meets your needs and preferences.
Both individual and group sessions may be arranged on beautiful NW Florida beaches or in charming, historic downtown Pensacola, Florida, or at your chosen site, almost anywhere. Whatever you choose, Dr. Dolly's Love Story opportunities offer you a delightful Valentine gift (or anytime gift) to yourself. (You might also consider a gift certificate for a loved one.)
You will focus on your significant personal love experiences: one particular romance, wedding, marriage, breakup, or any relationship where any kind of meaningful love was or is involved. The story may be tragic, comic, or seemingly mundane, a chronic issue or a pivotal turning point. The experience may have happened 50 years ago or last month, but it must matter to you, matter a lot, even if you aren't sure why. Should you attend without a particular relationship or story selected, we'll help you find one with special meaning and narrative potency. While each love story is unique, you can see "Transforming Trauma," a sample love story, also a life turning point short story from Dr. Dolly's own memoirs in progress.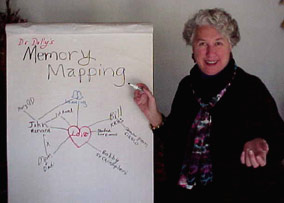 Write Your Love Story workshop is Dr. Dolly's creative, participatory two-day seminar (or 12 class hours scheduled over four days, if your group prefers) that combines memory mining, interactive story sharing, and actual writing and revision. All kinds of love stories and levels of writing skill are welcome. Feedback and guidance will be individualized to your needs and purposes. As with most Mine Your Memories workshops, Write Your Love Story Workshops will typically be arranged for groups of 10-20 registrants.
Your Love Story workshop methods will include dynamic small and large group processes, lively discussion, stimulating lecture, guided reflection, memory mapping, cultural and historic context explorations, demonstration, readings, (short, spontaneous) writing, expert evaluation, and revision.
Goals to be achieved from individual or group Write Your Love Story:
explore, examine, and better understand yourself and others
deepen human relationships
think creatively about your own past, its impact and implications
focus on one appropriate relationship, experience, incident, or artifact related to a person you have loved, and learn what you can from that
bring a loved one—or a once loved one–to life, orally and in print
possibly purge or heal yourself of a painful love experience
communicate effectively and listen empathetically
understand and secure the myriad potential benefits of writing life stories
write a rough draft of one love experience or mini-tale regarding one "love artifact" or heirloom
begin developing a significant true tale of love as a wisdom source, gift, or legacy
lay groundwork for memoir, autobiographical, or biographical writing for possible future articles, essays, poems, books, mini-tales, scrapbooks, or displays
share and get feedback on your draft to deepen meaning and potency
contemplate some of your possible (love-related) strengths and weaknesses
consider whether to write future life stories or have them professionally written.
Requirements: You must be willing and able to invest adequate time, energy, and money (registration fees or private consultation and service fees); be able to speak and write understandably, in English; and be committed to any or all of the stated goals. Foundational Mine Your Memories™ instruction will be incorporated. No other pre-requisites are required.
Bring With You:
Bring an open spirit and eagerness to learn, plus, as you wish, pictures and mementoes of the person, era, or experience on whom you expect to focus, or (if relevant) on various people with whom you have had a meaningful, loving relationship. Bring extra pens and paper, a portable computer, and a tape recorder, if you like.
Take Home:
Return with valuable insights, rich memories, a wealth of experience, and special gifts. A Love Journal, Mine Your Memories™ pen, and workbook/handouts will be provided. You may take home a cherished keepsake for yourself or a treasured gift for your loved one, mate, parent, child, progeny, or others. Genealogists or family historians can add narrative richness. Writers may have the makings of a publishable work; storytellers may add a powerful true tale to their repertoire.
For fees or other information, contact Dr Dolly by email or phone (850) 375-4287.
Please leave clear messages indicating your individual and group identity (as relevant), plus your basic questions, likely needs, and preferences.
All services are fully guaranteed to your satisfaction.
Mine Your Memories™ is created by Dr. Dolly Berthelot
professional writer, editor, communication consultant, author.
Email Now: drdollyb@gmail.com. NEXT>>